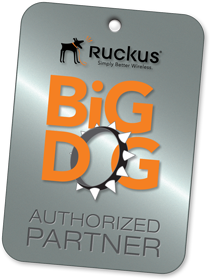 Join the Wi-Fi Explosion
Take advantage of the exponential growth in the enterprise WLAN market through a partnership with Ruckus Wireless, a leading technology vendor committed to providing disruptive wireless solutions. This is your opportunity to drive increased sales, deliver customer satisfaction and grow your business.
Your journey to success starts here.
Check out the documents below to learn more about our BiG DOG Partner Program.